Heart Pine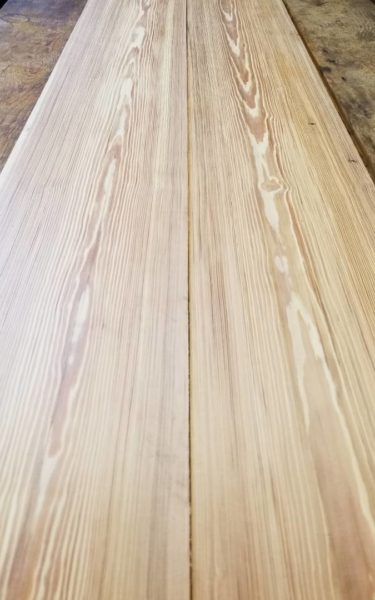 In the 1700's there were over 70 million acres of long leaf pine. By 1990, that was down to 10,000 and only 1,000 acres in 2014. The few remaining can be found along the southern coast of North America. Today's environmental conditions and the slow growth of this pine are no longer available because of a growing civilization. The remaining trees no longer possess the same qualities. There are only two ways to obtain heart pine, reclaimed pieces and recovering sunk logs from the river ways use to transport logs in the 1800's. Beam and Board carries over 7,000 sq ft of Heart Pine on the compound in various widths and lengths.
Hardwood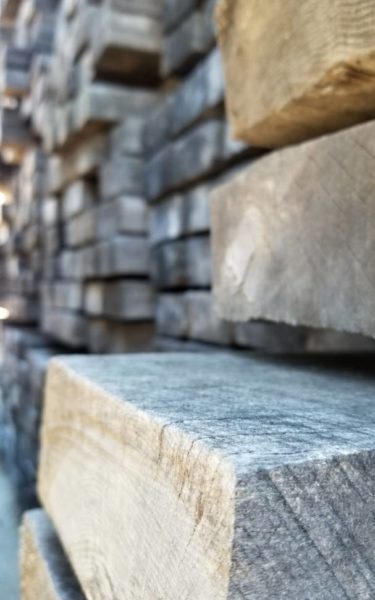 Beam and Board carries over 130,000 sq ft of hardwood on site. Species include white oak, red oak, ash, elm, rock elm, maple, spalted maple. Our reclaimed lumber ranges from 1x boards sawed from century old timbers to Dimensional lumber, either original patina or resawn. This lumber has survived the Midwest elements for decades and has the beauty marks to show. Cracks, knots and nail holes are not uncommon in this lumber. This stock is a great option for furniture building, shelving, feature walls, etc.
Jim Beam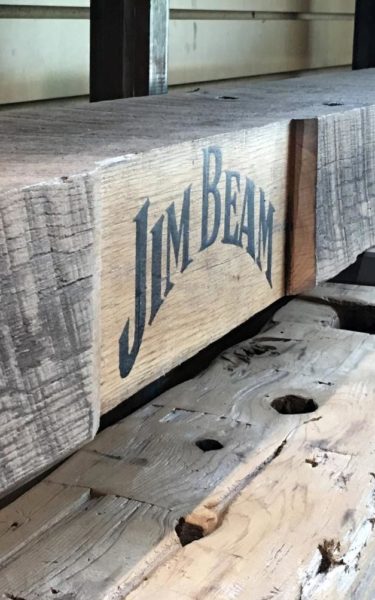 Beam and Board has exclusive access to the 19th century Kentucky building that held 20,400 barrels of Jim Beam Whiskey and stood 6.5 stories tall.  Jim Beam material is one of a kind because of the heavy saw marks, bolt holes, rafter notches and dark patina ranging from black to light brown. This material is selective in size, available in 2x, 4x4, 4x6 and 5x8. Species available are White Oak, Red Oak, Maple and Pine. With over 200,000 sq ft on hand, this storied material can transform any space!
Whether you're looking to do an accent wall, or interested in purchasing a semi load of this material, our staff can help! Please contact us at info@beamandboard.com or 920-544-5911 to get started!