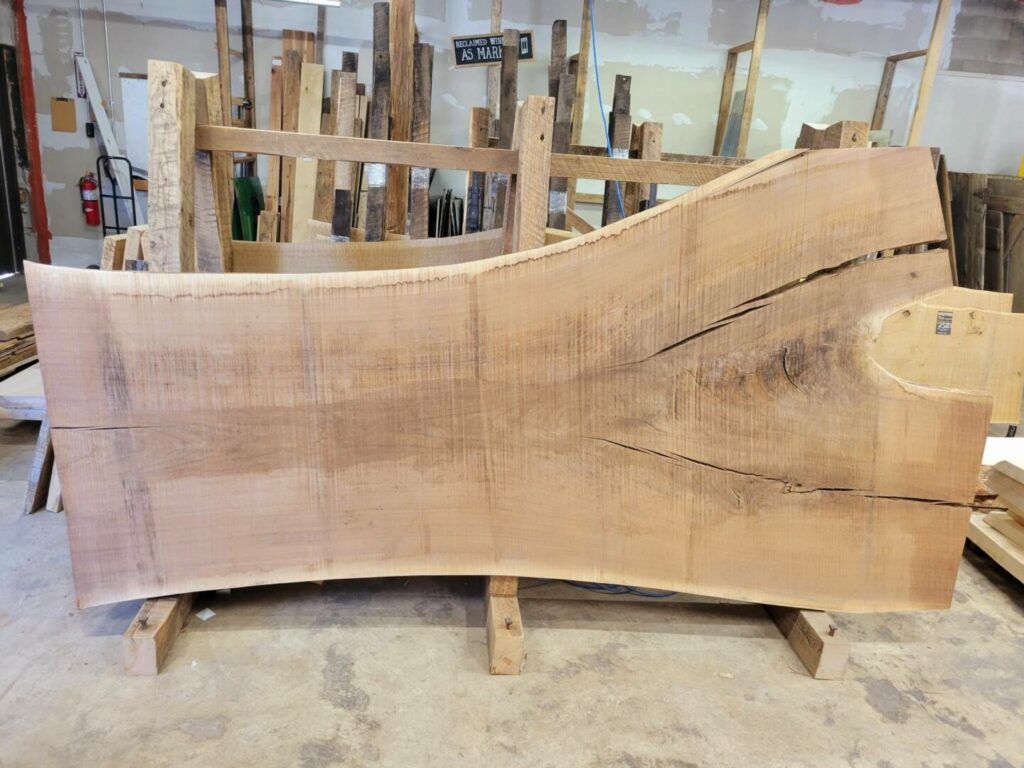 Beam and Board has the largest selection of live edge slabs in Wisconsin (and arguably in the Midwest). With a revolving inventory of 300 kiln dried slabs available and over 1000 in the lineup, we're certain we can find the perfect slab for your project!
Our showroom alone displays over 200+ current options with hundreds in the lineup. We currently stock Midwest hardwood and softwood ranging from Walnut to Spalted Maple. Every slab is cut and kiln dried on site to meet a top standard of quality. Not only do we have a great selection for our DIYers, we also provide services that include:
Custom Milling
Router Sledding
Sanding
Finishing
Epoxy
We currently have the following Midwest Species in-stock:
Black walnut
White pine
Norway pine
Box elder
Norway spruce
Blue spruce
Black willow
Elm
Cedar
Spalted elm
White oak
Red oak
Hard maple
Locust
Basswood
Spalted maple
Ash
Cotton wood
Catalpa
Chinese elm
New to the showroom – Exotic Slabs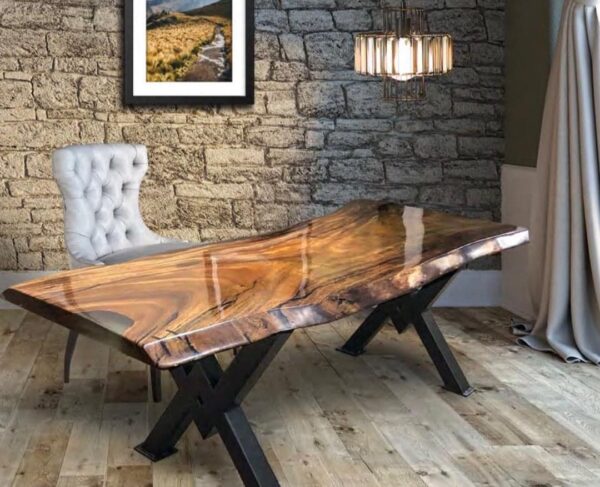 Beam and Board is proud to continue its tradition of reclaimed material. Exotic slabs from Costa Rica will be arriving soon! These sustainably sourced materials showcase unique color and grain character different from the native trees to the Midwest.
CLICK HERE to get your name on the email list to be the first to know about their arrival.
Species include:
Wild Cashew/ Espave
Pochote/ Pachira quinata
Paraota
Gavilan Limon
Quebracho
Monkey Pod/ Cenicero
Tiger Wood/ Ron Ron
Sandal/ Carao
Purple Heart/ Nazareno
Chime Tree/ Guayaquil
Black Manhood/ Manu
Snakewood/ Ojocho
Dragon Wood/ Sura
Old Fustic/ Mora
Gavilan
Machiche/ Comenegro
Freijo/ Laurel
Sahanillo
Teak/ Teca