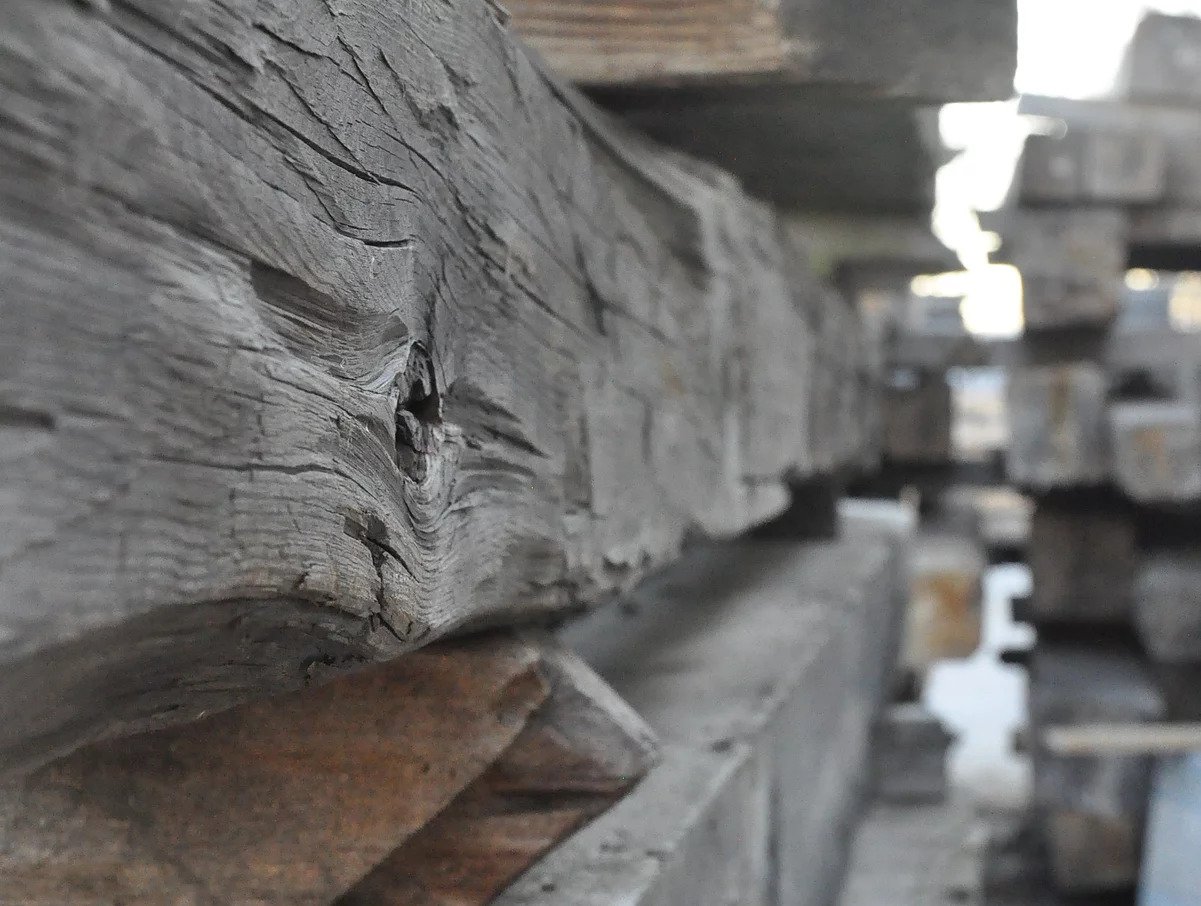 Vintage reclaimed wood, rescued with the intent of repurposing from turn of the century buildings, have color and density variations, nail holes, waining and notches that make them unique. Their history lies deep within the wood, but are brought to life again when our customers integrate them into their remodel or new-build project. The special and sometimes unusual characteristics of vintage lumbers are what people seek when utilizing our reclaimed products.
Reclaimed wood has a uniqueness that cannot be achieved with new wood. Our vintage reclaimed wood products can be weaved into virtually any design project with the look of rustic or urban chic.
Everything we do is custom. Every product is hand processed, washed, cleaned and sanded to maximize the desired look that best expresses the age and the beauty of the wood.
Discover the warmth and inviting look that reclaimed beams and rescued old wood can add to your ceiling, wall, floor or customized furniture projects.