When you enter a room that has a reclaimed wood ceiling, you'll immediately feel the warmth created by the historical wood. Reclaimed wood accents transform the look of a room from just ordinary to  amazing. 
Warm up your room with the addition of pattern, texture, or color on the ceiling. Try using a variety of species, plank width or depth to add this interesting element to any room in your home.
Signature walls add warmth and charm to your home and are one the most popular products currently being sold. Whether for a rustic cottage, contemporary home or commercial space, you will enjoy gathering family and friends in the inviting environment created by the look of vintage reclaimed wood.
Our large inventory of woods include a wide variety of colors and patinas to fit your decorating goals.
Custom widths and lengths are available for all of our custom ceiling and wall products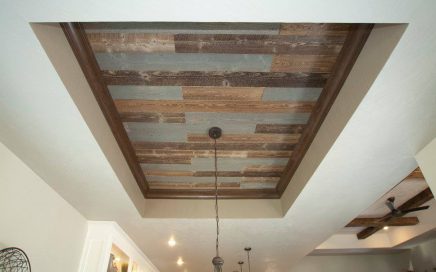 Custom Ceiling & Wall Projects
Adding a custom ceiling or feature wall to your home or work space can create a distinct vibe.
Metal Options