When you enter a room that has a reclaimed beam or vintage wood ceiling you'll immediately feel the warmth created by the historical wood treatment. Reclaimed wood treatments transform the look of a room from just ordinary to just amazing. 
Warm up your room with the addition of pattern, texture, or color on the ceiling. Try using a variety of species or plank width or depth to add this interesting element to any room in your home.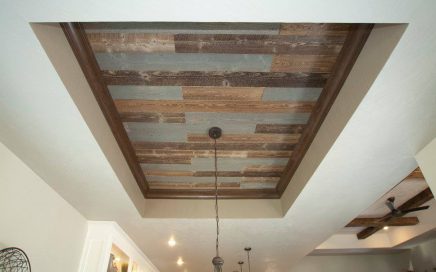 Custom Ceiling Projects
Adding a custom ceiling to your home or workspace can create a distinct vibe.